Midsummer's Magic
"Bloody hell! Someone save me from piskies and meddling best friends."
Beth is always running from love, life, and relationships. She doesn't want to be tied down and she always follows the motto "Find 'em, fuck 'em, and forget 'em." So when Beth finds herself running away again from another man, she chooses the darkest part of Cornwall to start a new life.
But then she meets her neighbor.
Liam is young, handsome, and a bona fide bachelor. He used to take great pleasure in the sun, beautiful waves, and sex life he seemed to easily find living in Cornwall… until tragedy struck and he lost everyone he cared about. Now he devotes his days in keeping his family's farm, and shuts himself away from society and his old life.
If not for some confusing property lines, a car blocking the way, and a tractor in need of a clear path, Beth and Liam would not have met.
But will serendipity, a couple of pixies, and an age-old prophecy be enough to get these two lost souls together? Or will they need more than just a pinch of Cornish magic?
ABOUT THE AUTHOR: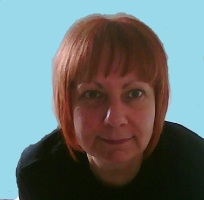 Emmie is a single mother of three children who lives in Cornwall UK. As her two sons have now flown the nest she is left with her daughter and four cats.
She started writing in junior school and won many competitions, including one run by Cadburys that she won three years in a row. As she grew older her writing took a back seat to working and raising her children. Three years ago she discovered Wattpad and took the plunge to finally publish her work. Her first book on there has gained over 3.5million reads and is still climbing. This success has given her the confidence to write more titles that are also gaining fans. When asked to describe herself in one sentence, this is what she wrote:
A hopeless romantic, still looking for my happy ending.